I don't know about you, but one of the simple pleasures I realized I most missed during the Covid-19 shutdown is dining out.
Living in East Bay, I have a number of great restaurants close by. It was always a relief at the end of a long workday to know that I could pick a place to relax and be fed and let someone else do the dishes.
It may be a while before dining in is an option, but happily, a number of local restaurants have adapted to provide excellent takeout service.
Here are my Top 5 favorites – plus one bonus "coming soon" for dessert.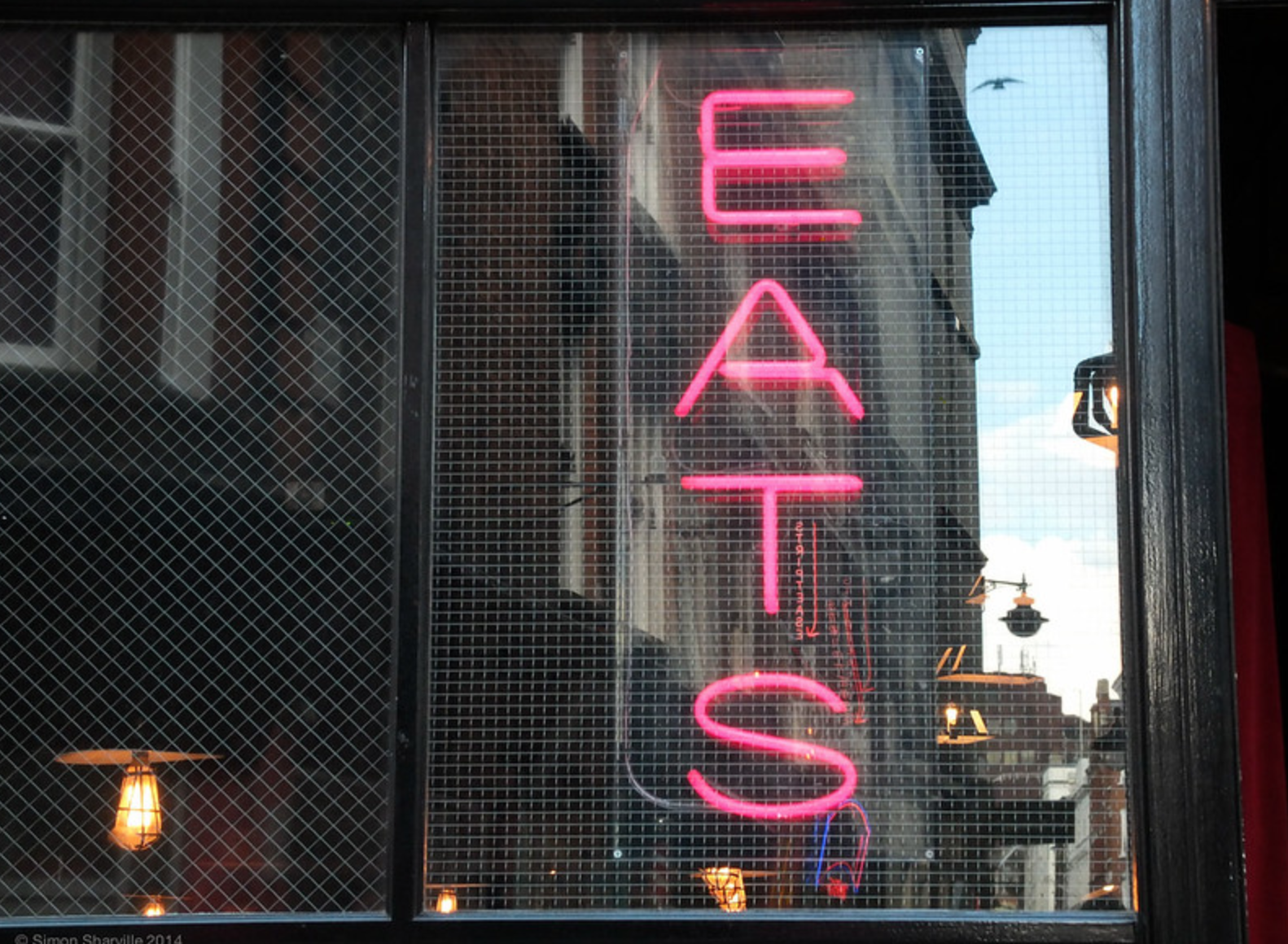 1. Blount Clam Shack and Market, 406 Water Street, Warren 401.245.1800
You can't talk about seafood in Rhode Island without mentioning Blount. Nobody beats their chowdah and clam cakes, and now you can order these and other clam shack classics for curbside pickup. I personally think they win for best coleslaw and homemade potato chips. And lobster rolls. And those sweetly- battered fried clams. And…you get the idea. I could eat it all. Their retail seafood market is also open, with social-distancing measures in place. Visit their web site for up-to-date hours.
www.blountretail.com
2. Brickyard Pizza Co., 59 Maple Avenue, Barrington 401.289.2910
Much like I'm not sure how there ended up being a run on toilet paper during this pandemic, the absence of pizza dough at local grocery stores perplexes me. Luckily, I would much rather leave pizza-making to the pros. Brickyard's Veggie Delight is my personal favorite (kalamata olives, people!), and the Lasagna pizza is a hit with the meat-lovers in my household. Curbside pickup available all day, or delivery at suppertime – check their web site for details.
www.brickyard-pizza.com
3. Chomp Kitchen & Drinks, 440 Child Street, Warren 401-289-2324
Craving burgers and beer? Maybe a loaded grilled cheese? Chomp currently offers no-contact takeout from 4-8 p.m. Wednesday through Saturday. You can make any burger a vegetarian delight by substituting Beyond Burger, and they have an eclectic list of brews to compliment your meal. And don't forget your Chomp Burger Sauce – they now offer it by the jar for your backyard BBQ.
www.chompri.com
4. The Admiral Pub, 267 Water Street, Warren 401-245-3139
The Admiral Pub is the place for great family-style home cooked food: pasta dishes, stuffed peppers, hearty sandwiches, and (here's where you learn I am a veritable connoisseur of pizza) the absolute best littleneck pizza you will ever have anywhere. Follow them on Facebook for their daily specials available for takeout.
www.facebook.com/theadmiralpub
5. Bluewater Grill, 32 Barton Avenue, Barrington 401-247-0017
Oh, Bluewater, where bartender Karen knows that *this* Karen is going to order the Caprese Chicken Sandwich with the chicken on the side (for the dogs, of course). I'm so glad they're offering a takeout menu, which now includes lunch on Fridays, and I was delighted to find that their Rhode Island-style calamari loses none of its significant yum-factor when ordered to go. Visit their web site for up-to-date menu and specials.
www.bluewatergrillri.com
BONUS: DESSERT
Coming soon to Galactic Theatre, 440 Main Street, Warren
David Podsnap's gathering place offered a space for folks to relax with friends and enjoy a beer and grilled cheese while watching silent films and performances ranging from local music to the Tropigals vintage dance troupe. To be sure, there's a void in East Bay since the Galactic closed its doors, but take heart. In just about a weeks time, the new takeout window will open, offering sweet ice cream treats with names like Sasquatch Sundae and Intergalactic Spastic Grahamtastic. If that doesn't help keep Warren Weird, I don't know what will.
Frankly, folks, 2020 has been so weird thus far, Warren's going to have to really work at maintaining their title.
But thankfully we have a community here in East Bay where we rise to just about any challenge and adapt to the changing tides. These are but a few favorites among the many excellent eateries and small businesses keeping us going these days. Some have closed their doors for now, but have pitched in to feed our neighbors in need (Eli's Kitchen, I'm looking at you), and I'll be grateful to see them back when it's time.
In the meantime, here's to takeout meals, plastic cutlery, and dashboard picnics.
Be well.